Staff
Our dedicated staff are here to provide support, compassion, and information to help you through your journey of grief and the celebration of your loved one's life.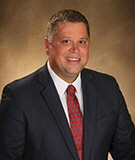 Scott Lummis
Scott was raised in Pike County, the son of a third-generation funeral director. He felt a natural pull to the profession and, after graduating from Galesburg High School, enrolled in the Carl Sandburg College of Mortuary Science. Scott's family and their funeral homes have served the families of Pike, Adams, and Hancock counties since 1919. Scott joined the family of directors at Airsman-Hires in 2011, and serves the families of Beardstown, Griggsville, and Pittsfield. As a resident of Beardstown, Scott serves on the Beardstown Fall Festival Committee, Beardstown Exchange Club, Cass County Mental Health Board. He also has served as the Cass County Death Examiner since 2015 and is a member of Beardstown Elks Lodge 1007 and the Guthrie-Pierce VFW Auxiliary Post 1239. Scott volunteers his time with Beardstown High School athletics and has been a lifelong fan of the Chicago Cubs and University of Illinois teams. He enjoys partaking in outdoor activities and hosting family cookouts.

Scott and his wife Tauna are the parents of three children, Brent (wife, Jessica), Katelyn, and Collin, and three very active grandsons.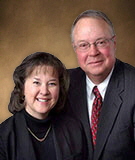 Wyatt and Trish Sager
Wyatt and Trish have been serving families in the Cass County area communities for nearly 40 years. For most of that time they worked day and night each and every day of the year providing quality funeral service to the families they served.

In the tradition of community, family, and service they have lived their entire lives, they continue to serve proudly along Scott Lummis. Scott joined the Sager Funeral Home family and has enabled Wyatt and Trish to not only be a part of this tradition, but to take a day or two off now and then.

You can contact Wyatt or Trish directly at info@SagerFuneralHome.com